Expert Personal Training in and around Teddington
Do you want to be fitter, more energetic and feel good, but:
Don't like the gym?
Can't find the time to work out?
Need help with ideas, confidence and motivation?
Want to take your training to the next level and move closer to your full potential?
Then allow KingFit to kick-start your change and take you forward.
Being fit and healthy is not the complete answer to a happy life – but it sure does help! Exercise makes you feel good and that is what inspires KingFit to make exercise and fitness achievable for you away from the traditional gym environment.
Working outdoors and in our central Teddington Studio, KingFit provides one to one and small-group personal training sessions that will inspire improvement in you and your body.
Stay up to date with KingFit: please click the icons below to like our Facebook page and follow us on Twitter.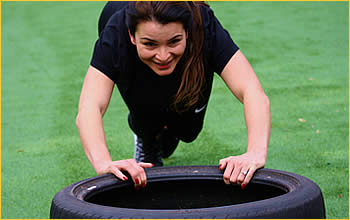 FitStart Group Sessions Timetable
Friday mornings 9.00am
Sunday mornings  9.00am
Please call for further details